feat @ DESIGN WEEK (italy)
FEAT gifted healthy meals to physically active citizens during bologna design week.
Feat created a branded character for the Design Week: the Feat Chef. The Chef was roaming around the city and people had to walk in order to find him. Who was able to "catch him", walking or running into him, received free healthy meals. The purpose of this social experiment was to motivate people to be more active, enjoy their city and have healthy snacks and meals during the day. It was also an easy a way to prototype Feat as a concept, without using technology.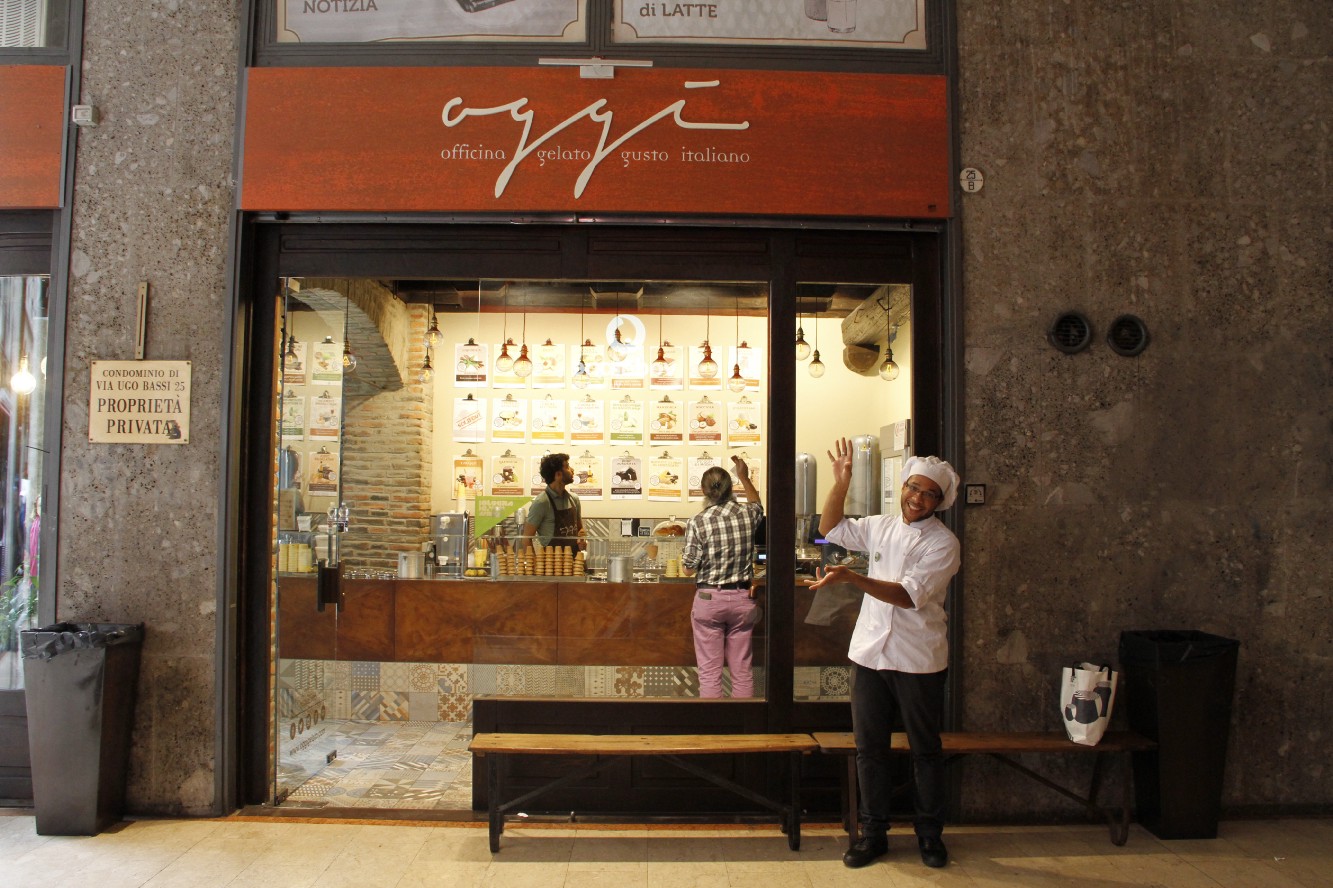 Bologna, October 2017: the chef Feat was gifting healthy food to people who were walking or running throught the city.